Upcoming Events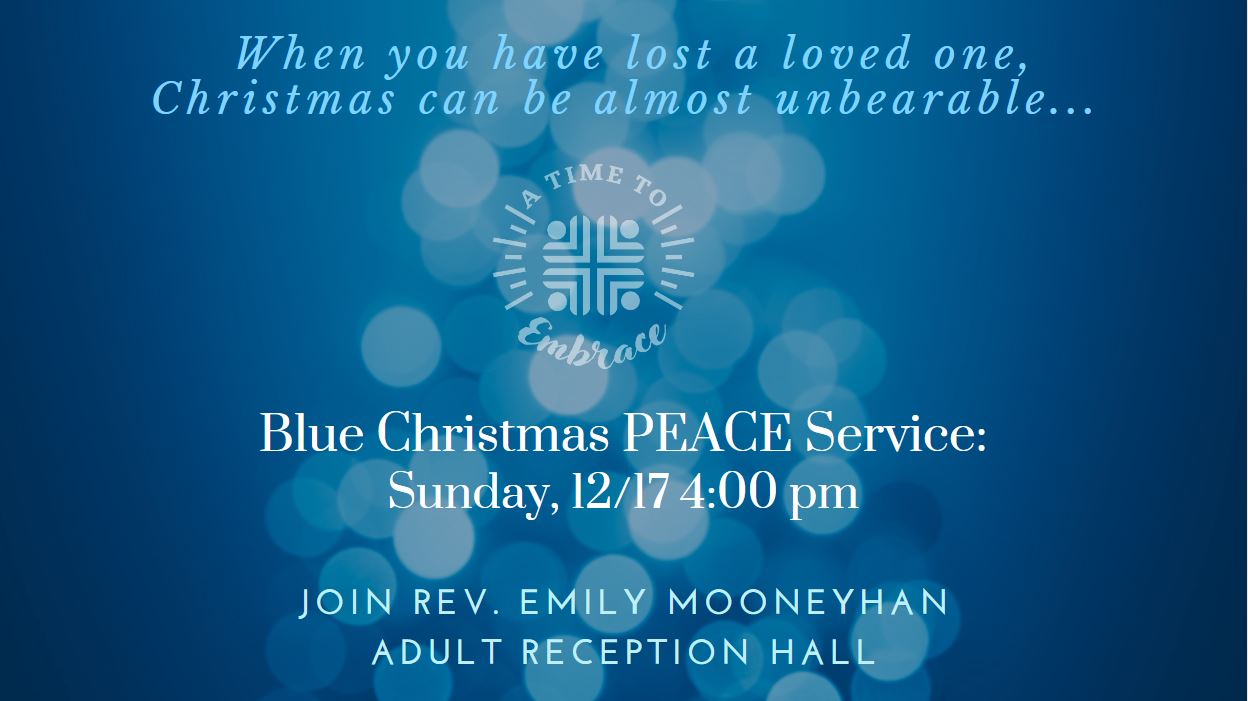 Blue Christmas Peace Service
December 17, 2023
4:00pm - 5:00pm
Eastminster's Adult Reception Hall
Eastminster's Blue Christmas Peace Service is a worship service that gives people space to reflect on their relationship with God and acknowledge that the holidays aren't always the happiest season for those who are grieving a loved one.
If you are feeling a little "blue" this Advent Season, please set aside time to join our Care Pastors on December 17, 2023 in the Adult Reception Hall (ARH). All are welcome, so bring a friend or neighbor who may benefit from this unique service during the holidays.
Eastminster's Peace Services are worship services that are reflective in nature, in an intimate setting, where we have time to pray, hear from God's Word, and celebrate communion.