Upcoming Events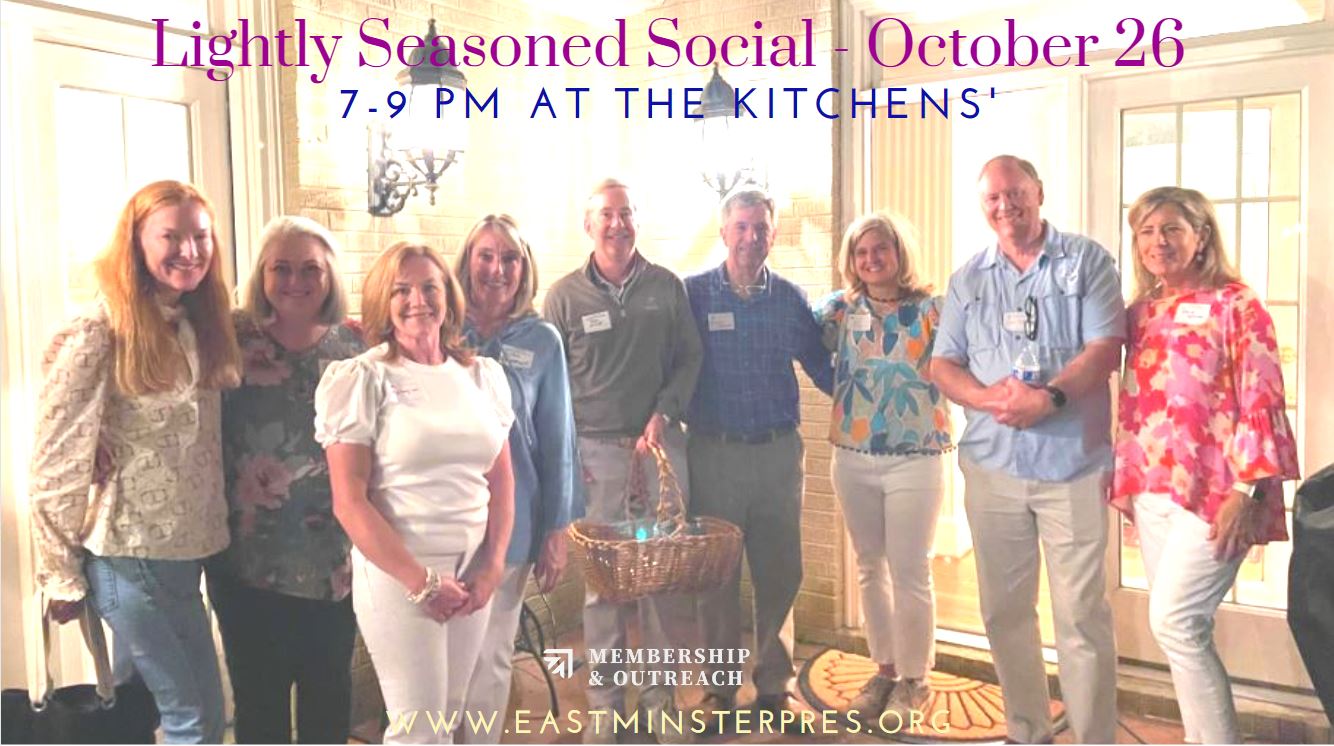 Lightly Seasoned Fall Social
October 26, 2023
7:00pm - 9:00pm
Lanie & Jim Kitchens' House
Lightly Seasoned is a Fellowship Group for members in their 50's and 60's, who may be empty nesters who have more time to gather together and catch up with their Eastminster friends! We welcome all who would like to join us. Some of us are married with adult children, others are single, but we have all gone through similar "seasons" of life.
There are three Lightly Seasoned events per year, usually on the fourth Thursday in January, April and October. We either gather in Eastminster's Courtyard, or at the home of someone in the group.
Members are asked to bring canned goods to each event to benefit Harvest Hope Food Pantry.