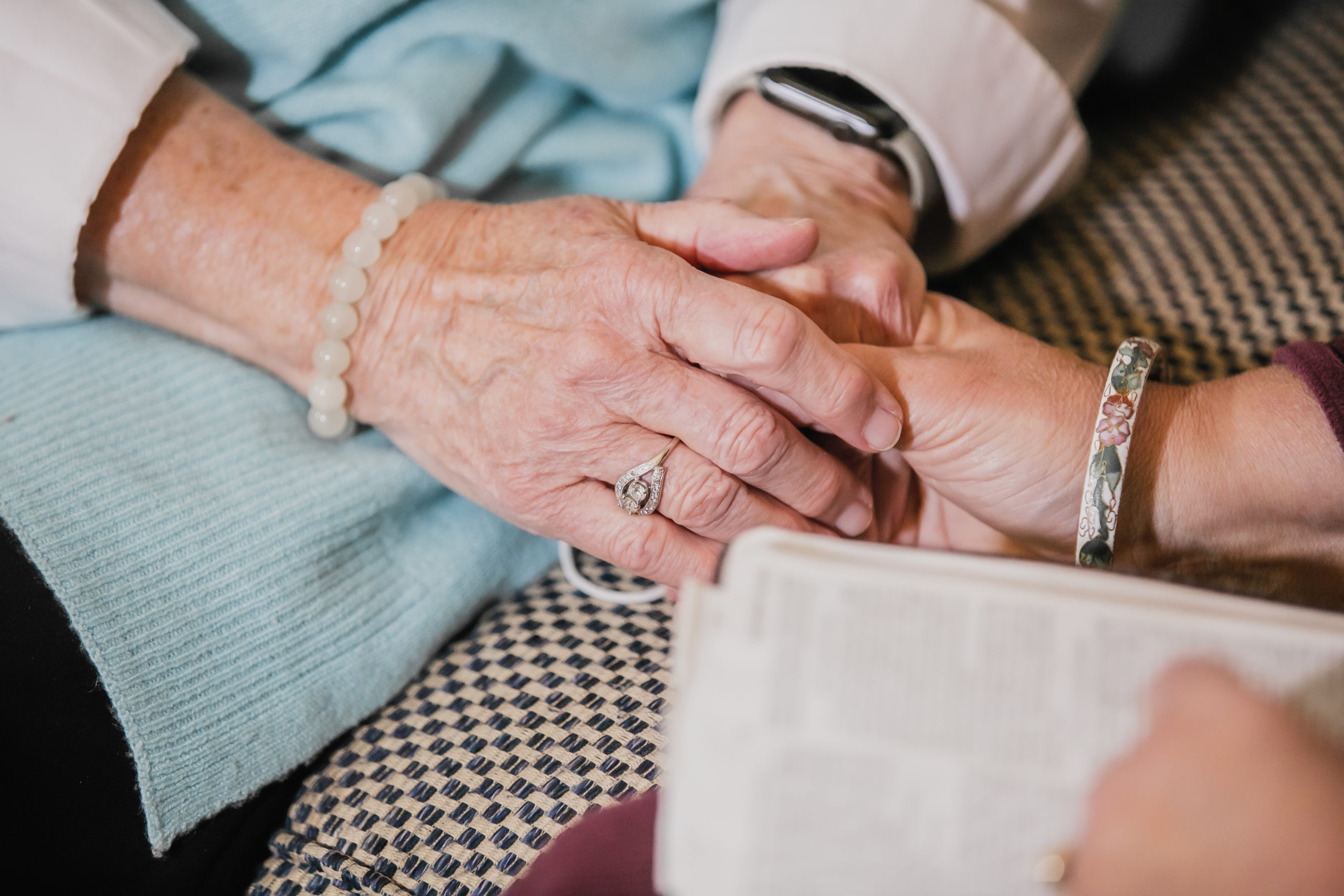 Bear one another's burdens, and in this way you will fulfill the law of Christ.
Galatians 6:2
Eastminster has a multitude of care ministries that offer support when you are in need. From joyful experiences to sorrowful experiences, we seek to share the compassion of Jesus Christ and to meet the needs of our church family and our neighbors near and far.
If you need immediate care or know of a member who is ill or has been hospitalized, please contact the Church Office at 803.256.1654 and ask for Rev. Emily Mooneyhan (ext. 163) so a pastor can reach out and we can add them to our prayer list.  If you notice someone who is on the prayer list who needs to be taken off, please contact Kelly McGrady (ext. 123).
Prayer Cards
"Do not be anxious about anything, but in everything, by prayer and petition, with thanksgiving, present your requests to God.  And the peace of God, which transcends all understanding, will guard your hearts and your minds in Christ Jesus."  Philippians 4:6-7
We believe prayer is a powerful tool that can change our circumstances, others, and our world. Download this month's prayer card to lift each up.
Food for the Soul
Food for the Soul provides a meal for families in times of bereavement or assists with a small reception at the church following the memorial service.
Are you interested in serving with Food for the Soul? Click here.
Love Bearers
This caring group sends cards and notes to new members, new mothers, those experiencing grief, and those who are recovering from illness.
Bags of Hope
This ministry provides items to members who have recently been diagnosed with cancer. The bags contain helpful information and useful items as people begin their treatment journey. Survivors of similar cancer deliver these "Bags of Hope."
I Want to Serve I Am Newly Diagnosed with Cancer
Prayer Shawl Ministry
Gathering in the Christian Life Center every first and third Wednesday from 10am until 11:15am, this group knits "prayer shawls," lap robes, and knits hats and scarves for the homeless of Columbia. During their time together, not only do they knit, but also they share concerns of the church and join in prayer for those needing support.
Stephen Ministry
Stephen Ministers are highly trained and skilled church members who provide ongoing care for those in crisis, complementing the efforts of the pastoral staff. All of the work of our Stephen Ministers is confidential.
If you are facing a crisis and need help, click here.
Vases of Care
Volunteers for this ministry meet on Monday mornings to arrange flowers in vases to be distributed by church members to individuals who are in need of a cheerful gesture.
If you would like to reserve a vase of flowers to take to someone, please click here.
Mental Health Resources
Our society has been struggling more and more with mental health issues than we have struggled previously. It is our desire to help people realize that mental health challenges are not to be stigmatized and to provide resources to help people cope with some of the mental health issues that are common in life. If you would like to talk with someone, contact the Church Office at 803.256.1654 and ask for Rev. Emily Mooneyhan.
Mental Health Assessment
This is a free assessment through the South Carolina Mental Health Association. Take the assessment and contact the SC Mental Health Association if you would like their assistance, and they will immediately connect you to a local mental health clinician.
Community Connections
Eastminster also recommends Live Oak Counseling Center, which is supported by Eastminster and Trinity Presbytery, the National Alliance on Mental Illness, Alcoholics Anonymous, Narcotics Anonymous, Gamblers Anonymous.
Grief Resources
Grief is a journey that lasts for a significant amount of time, and people go through different stages in the healing process. We desire these resources to be helpful as you or someone you know journeys in the grief process. The resources below provide information on the normal emotions and processes of grief.