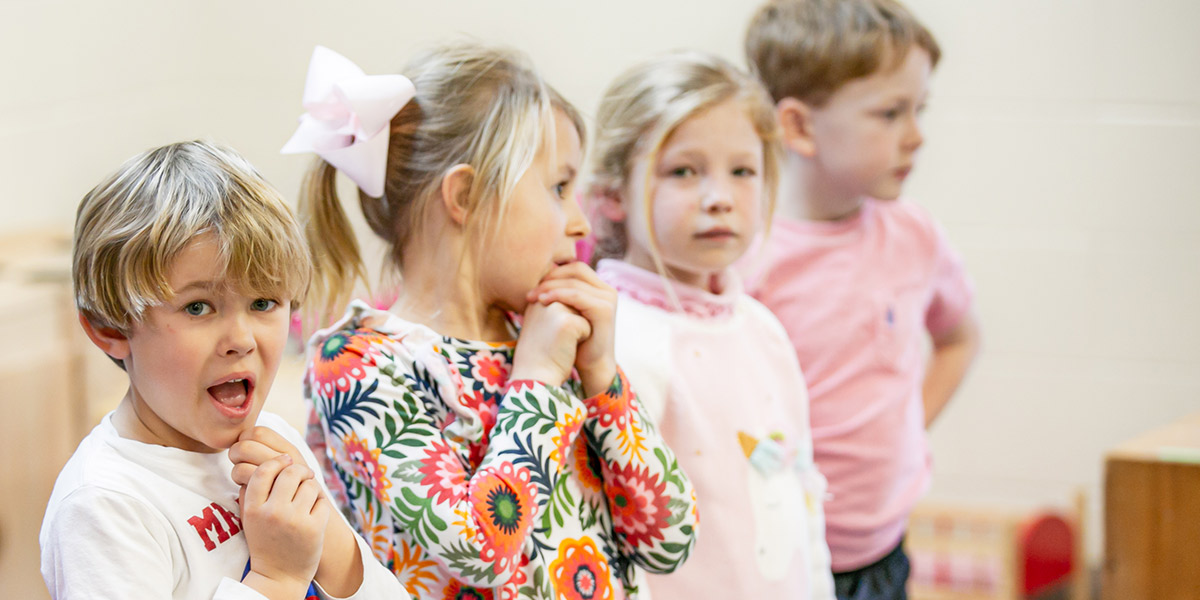 Programs
Part-Time Program
Nursery, Toddler, and Two-Years-Old: Tuesday and Thursday or Monday, Wednesday, and Friday from 9am – 12pm
Three-Years- Old and Four- Years-Old: Monday through Friday from 9am – 12pm.
Nursery, Toddler, Two-Years-Old, Three-Years-Old, and Four-Years-Old: Extended care is available from 8:30am – 9am and from 12pm – 5pm
Full Time Program
Available for children six weeks old through four-years-old.
8am – 5:30pm with an extended care option of 7:30am – 8am.
During the morning hours, unit themes are followed on a weekly and monthly basis with developmentally appropriate activities.
During the afternoon hours, there is time for lunch, rest, and less structured activities.
For an additional cost, children can take part in enrichment classes such as Karate, Power Play, and Soccer.
Afterschool Program
Available for elementary school-aged children through 5th grade.
2:30pm – 5:30pm and is open on Richland One Half-Days.
Children receive a snack, work on homework, have devotional time, and are involved in a variety of activities.
The Eastminster bus picks children up from Brennen Elementary, Satchel Ford Elementary, A.C. Moore Elementary, Rosewood Elementary, Meadowfield Elementary, and Bradley Elementary.
Summer Program
Available for infants through four-years-old.

8am – 5:30pm for full-time children and 9am-12pm for part-time children. Extended care for full-time children starting at 7:30am is also available.
Children are involved in instructional activities as well as field trips and other engaging activities.

Available for elementary school-aged children through 5th grade.

June – August
Part-time: 9am – 12pm
Full-time: 8am – 5:30pm
Dual Calendars to Accommodate Varying Needs for Child Care
Calendar A: available for full-time and part-time children, this calendar is aligned with the Holiday Schedule of Richland School District One allowing parents who do not want to send their children to the Day School during Thanksgiving, Christmas and Easter to pay a different tuition rate.
Calendar B: available for full-time children only, this calendar includes additional days to assist working parents who need care for their children during the holidays. Tuition rates are based on the calendar selection.